Japan's diving highlights
Regional Diving Highlights
[ Hover / click on map for more detail ]
The Nansei Archipelago stretches out from the southern tip of Kyūshū to Taiwan.

The islands between Kyūshū and the Amami islands, which include the Ōsumi, Tokara and Amami island groups, form the Satsunan Islands, and are all administered by Kyūshū's Kagoshima Prefecture.

All the islands beyond the Amami islands, notably the Okinawa island group (including Okinawa Main island, the largest of the chain) and also the Miyako and Yaeyama Islands (known as the Sakishima Islands group) are administered by the Okinawa Prefecture.
Since 2011, these islands form the official Ryū-Kyū Islands (a denomination which once covered all the Nansei islands).

Kyūshū, along with all the islands administered by both the Kagoshima and Okinawa Prefectures are grouped into a single adminstrative regional unit, the Kyūshū-Okinawa region.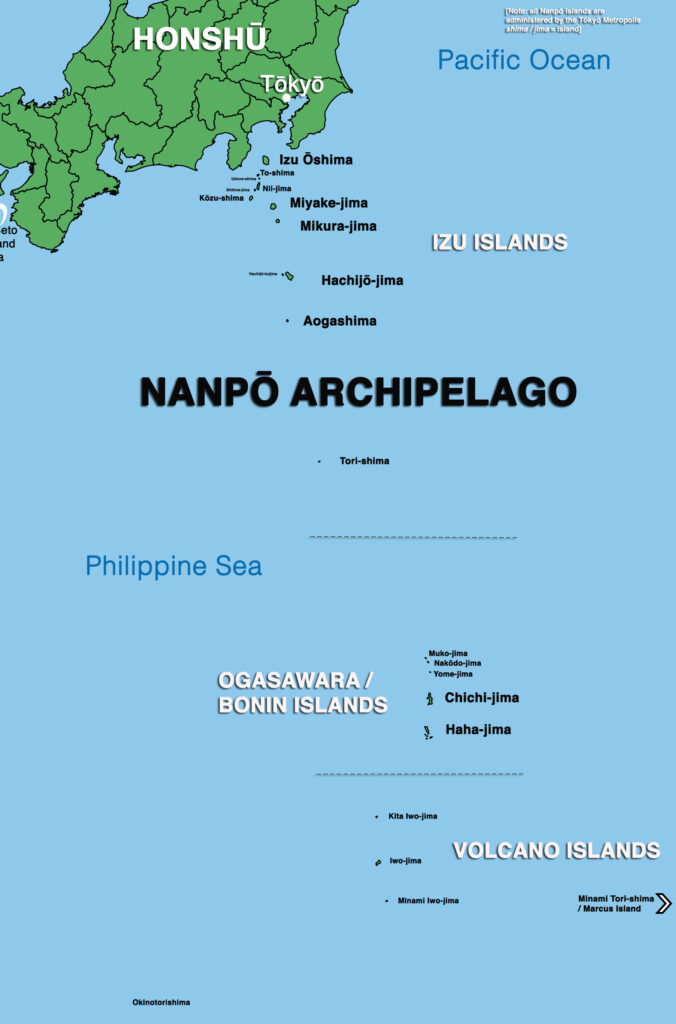 The Nanpō Archipelago, stretching south off the Izu Peninsula, include the Izu islands, the Ogasawara / Bonin islands, the Volcano islands and the islets of Okinotorishima and Minamitorishima,
All the islands of the Nanpō archipelago are administered by the Kantō region's Tōkyō Metropolis, though some islands are thousands of miles away from the capital, far into the Philippine Sea.